Guardian News

Summertime In The Swim Of Things!
07-24-2017
Pools Summer Rentals
Rentals
08-10-2017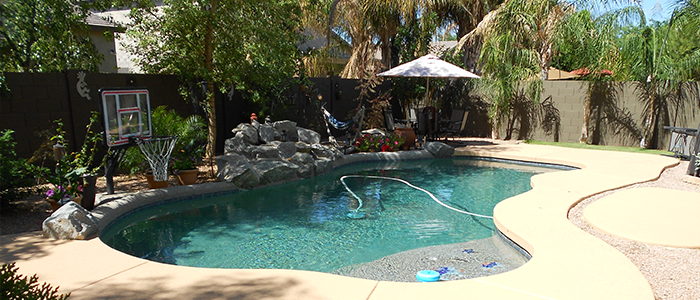 It seems like everyone wants to dive into summer fun and rent a home with a cool pool. And why not? As area temperatures rise, there's nothing like diving into a cool refreshing pool. Here at Guardian Realty & Management we have a portfolio of Phoenix and Scottsdale properties many of which have pools.
Leasing a Phoenix or Scottsdale area home with a pool demands that you know all about pool safety. Each metropolitan Phoenix city has pool barrier ordinances designed to protect our children around the pool. Owners, make sure your pools are up to local codes when there are occupants or frequent visitors who don't know how to swim. Take time to check your local pool barrier ordinance and make sure you're in compliance. Or hire us to manage your Phoenix/Scottsdale home. We'll do the checking for you.
And speaking of summer in Phoenix/Scottsdale…that's when the air conditioners are working their hardest to keep us all cool. Residents need to check and replace air conditioning filters regularly. This will help keep utility costs down, which in turn helps to prolong the life of the units. Check with Arizona Public Service and Salt River Project to educate yourself on their various energy saving programs.


...WINTER V ISITORS
area schools
Pets
Rentals
Leasing
...AS TOURIST SEASON APPROACHES
Back to School!
Federal Fair Housing And Pets
What Goes Around Comes Around
Summertime In The Swim Of Things!
Michael Tiers
Mike Tiers
Pools Summer Rentals